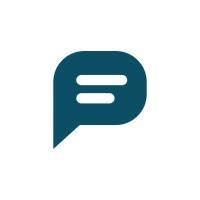 Congratulations to Angelina Masotti for being selected to play flute in the New York State Band Directors Association Honor Band this past weekend. This prestigious group was composed of student musicians from all over the state and Angelina was ranked 2nd out of 17 flutes. Angelina is seen here with acclaimed composer & conductor Dr. Andrew Boysen, Jr. at the 2023 NYSBDA Symposium in Syracuse.


NCSD wants to congratulate Angelina Masotti for being selected as an alternate for the 2022 Conference All-State Band on flute. This is a tremendous accomplishment and we are so proud of her hard work!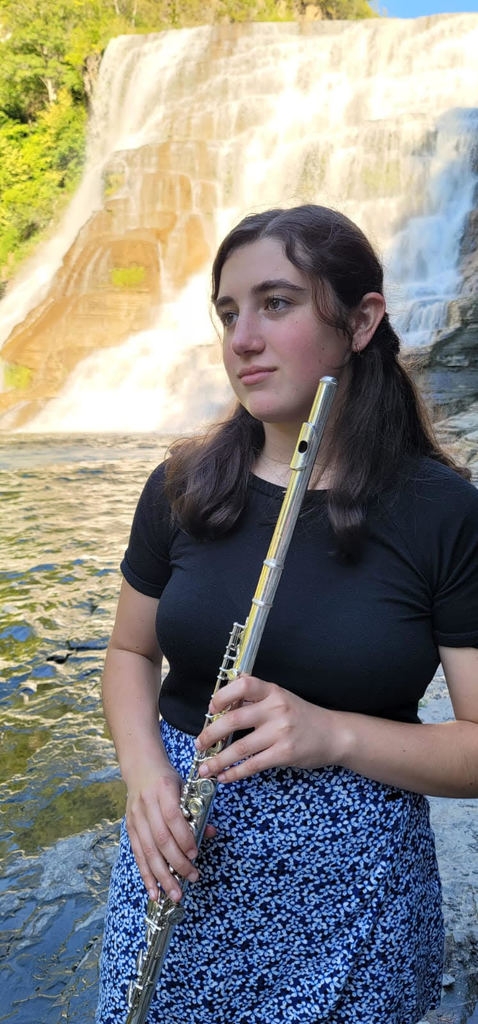 School Supply and Back Pack Giveaway Fidelis Care, CFCU Community Credit Union, Z 95.5, Ithaca Walmart, Papa Johns and William Mattar are helping kids get ready for the start of the school year with "Build Your Backpack". Join us Friday, August 19th from 4:30PM to 5:30PM at Newfield Elementary School on 247 Main St. Newfield, NY, where we'll be giving away 50 backpacks & pizza! Newfield CSD will also have additional supplies to give way as needed. Thank you to the Cayuga Radio Group for their support.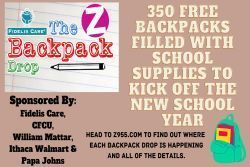 WERE HIRING: Custodian, Cleaner, Teacher Aide, Speech Language Pathologist, Elementary Teacher, Special Education Teacher Please visit our Human Resources page for more details.

WERE HIRING: Custodian Cleaner Teacher Aide Speech Language Pathologist Elementary Teacher Special Education Teacher Please visit our Human Resources page for more details.
The Newfield Art Club hosted it's annual Empty Bowls fundraiser on June 29th. Ice cream was served by Board of Education members in ceramic bowls created by students at the Newfield Mill Park. $1800 was raised and gifted to the Newfield Kitchen Cupboard.

Newfield CSD is launching a new mobile app to help students, parents, and community members know what is happening on campus from their phones. Most families use their phones as a primary means of communication, so we've created an app that is custom-built to your school for smartphones. On the app, your students, parents, and community can read the latest announcements, locate staff contact information, review upcoming events, and find important documents. The Newfield CSD app is available to download free from the Apple App Store or the Google Play store. 1. Stay up-to-date with school announcements 2. Learn about upcoming events 3. Access needed contact information quickly

Congratulations to the members of the Newfield Music Department on their recent successful trip to the Music In The Parks Competition in Middletown, NJ. Both groups achieved ratings of excellent for their performances. Of special note, Newfield was presented with the "Esprit de Corps" award. This trophy is awarded to one group in the entire competition that displayed professionalism on stage as well as good behavior and kindness at the competition site. This is the first time Newfield has won this fantastic honor.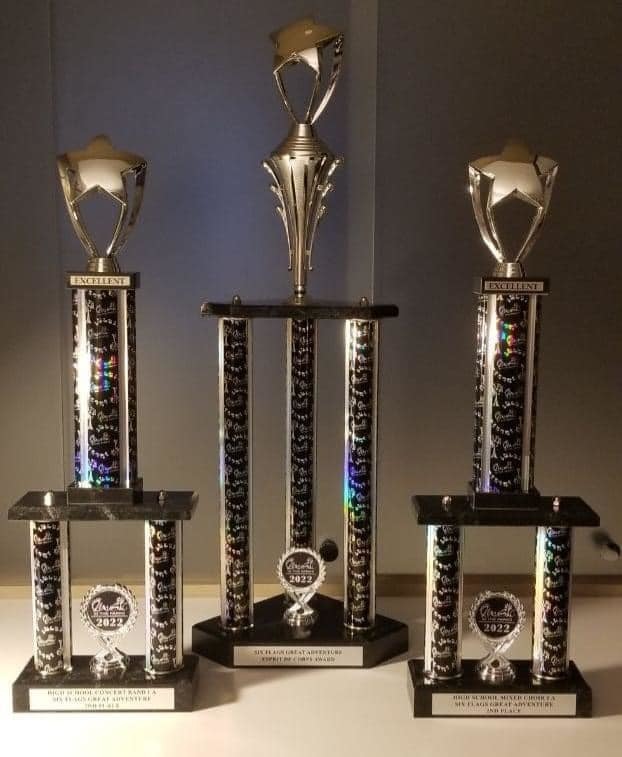 Alex Blakely and Nora Hernandez won the State Level Competition for Digital Cinema at the Skills USA.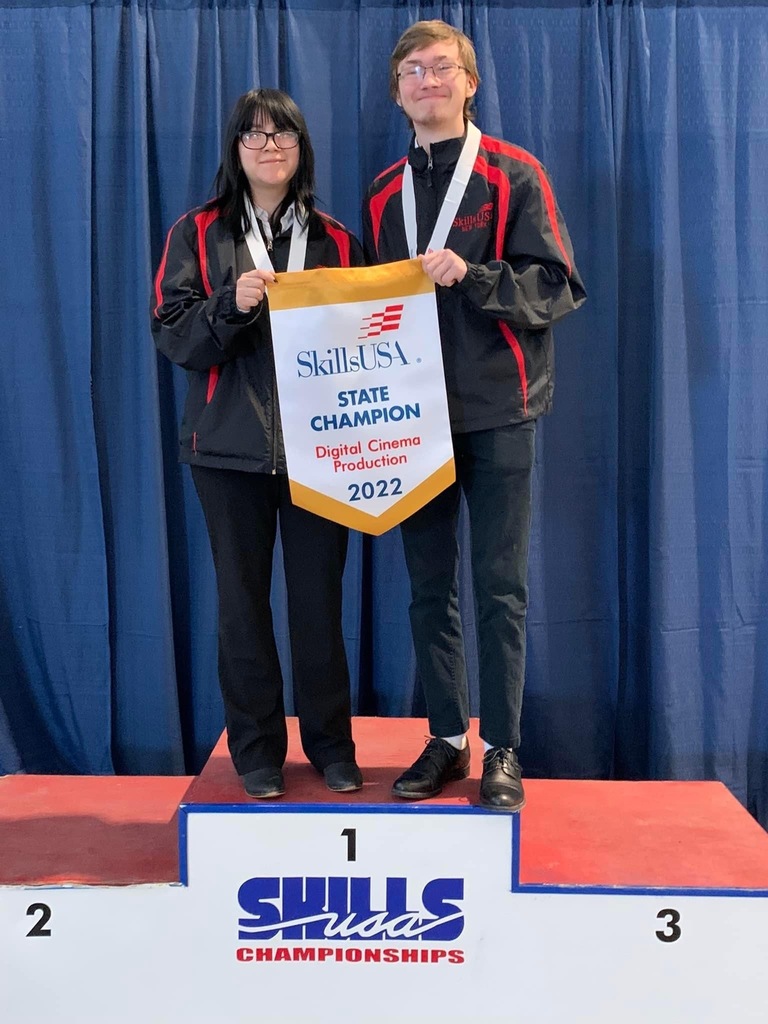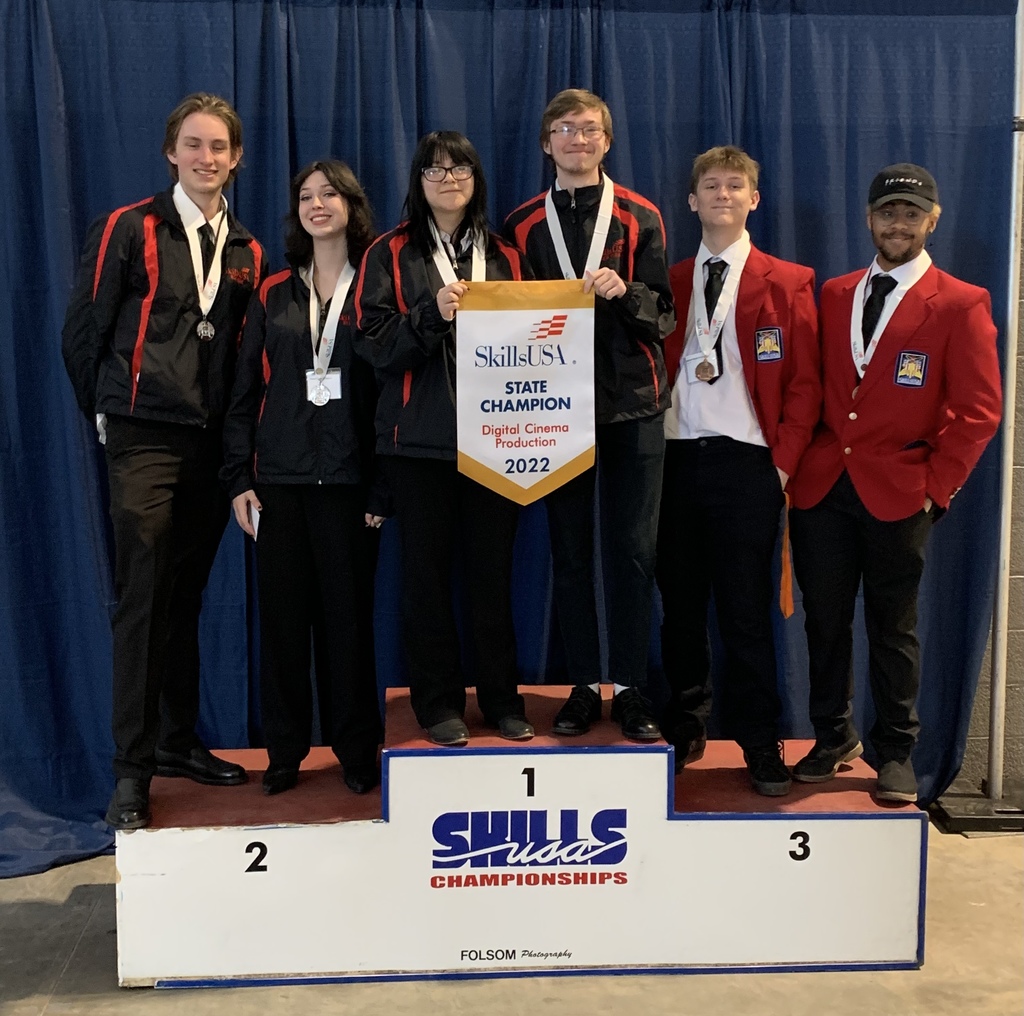 Liane Jackson earns first place at SkillsUSA TST BOCES and Newfield student, Liane Jackson, earned first place at the Area 2 SkillsUSA competition this winter. SkillsUSA is a nationwide academic association that supports the further development of students whose focus is on careers in skilled trades. The competition took place at SUNY Morrisville, where Jackson was presented with her award in the design category. Beyond excited, Jackson described her graphic design process saying, "I first started the design as an opportunity for extra credit, but then it turned into a full on opportunity…I decided to do something skyline based and used gentle colors that related to New York. The state colors are gold and blue. I also brought in a coral color to spice it up a bit and not leave it looking flat. It was my first time trying out more Adobe Photoshop and Illustrator-based programs!" At the event, she was presented with her graphic, printed on pins and T-shirts for all of the students competing. Seventeen TST BOCES students, including Jackson, competed in different trade events against schools across New York State. When asked how she felt about hearing her name as the competition winner, Jackson was left shocked. "It was a little surprising at first," she said. "It is nice to know the work I put into it ended up paying off." Jackson also gives credit to her teacher, Mr. Blegen, for convincing her to try out the SkillsUSA competition in the first place. "It was not something I would have tried out on my own," she said." He has been a super cool teacher. It is nice to have a teacher who is able to work with the students and their individual skill sets. He allows me to have a flexible schedule as I gradually get better at the class. I really appreciate that." At TST BOCES, Jackson is a student in the Digital Media Technology program. This program allows students to learn about graphic design, video production, game design and animation. Once graduated, they can continue down paths involving careers like web developer, animation designer, digital artist and much more. The specific software and tools used in this class allows Jackson to further explore her creative side and try out different design styles. As a junior, Jackson has one more year to go before finishing the Digital Media Technology program. She continues to look forward to new and upcoming projects in class. "I am mostly looking forward to our unit on animation and game design next year," she said. "Although I enjoy trying out different elements and art fields, I would not have learned these on my own time. For example, I did not know anything about photography before joining this class. But getting to hear the history behind it and the mechanics was a good experience." Additionally, for anyone interested in the Digital Media Technology program, Jackson recommends it to any student interested in the field. She believes that any student who wants to find their passion would be an excellent fit for TST BOCES. For more information on Career and Technical programs, please visit tstcte.org or follow us on Facebook @tstboces.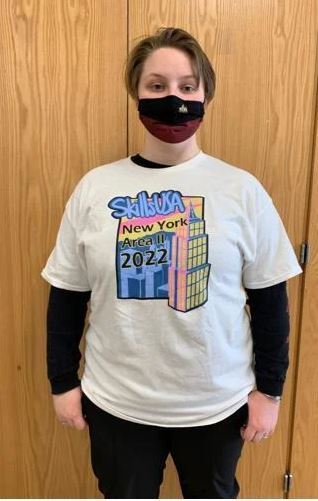 "Newfield, NY – April 12, 2022 – Newfield Central School District has been honored with the Best Communities for Music Education designation from The NAMM Foundation for its outstanding commitment to music education. Now in its 23rd year, the Best Communities for Music Education designation is awarded to districts that demonstrate outstanding achievement in efforts to provide music access and education to all students."