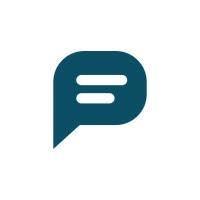 Good Afternoon Families, Today is the start of the school-wide Reading Incentive hosted by the Reading AIS teachers. This year's theme is Lights. Camera. Read. Students have received a booklet from their classroom teachers to keep track of their reading. The goal is for students to read at least 20 minutes a day for five days a week. Books that are read to students will also count. At the end of the week, students will hand in their booklets to their classroom teachers to receive a ticket. They will hold onto their tickets in the space provided in the booklet. Once a student has received 2 tickets, they can bring their booklet and tickets to the Reading AIS room for a Movie Snack Prize. (donated by Wegmans) After a student has received three tickets, they will get their name on a star for the Newfield School Reading Wall of Fame. When a child has collected five tickets, those tickets will be collected and entered into a drawing to earn MOVIE TICKETS! (donated by Tompkins County Sheriff's Department) The class that reads the most minutes over the next five weeks will earn a POPCORN Party hosted by the Reading AIS teachers. So we hope you can help us encourage your student(s) to pop open a good book and begin to read!


Today is the day! Our Family Engagement night is tonight! We will be sponsoring "The Grinch" movie night at the high school auditorium from 6-8 pm. The Junior Class will run the concession stand to help raise funds for the Class of 2024. We hope your families will join us for a night of holiday family fun!
https://youtu.be/vjnqABgxfO0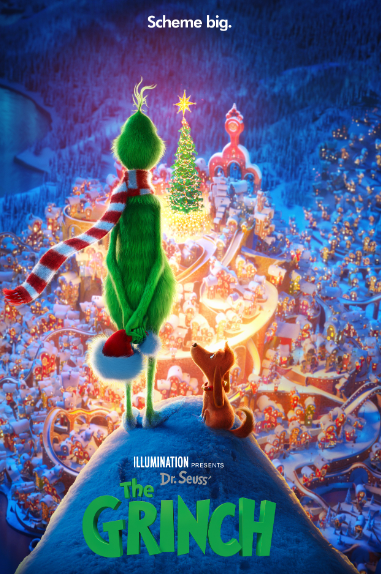 Good afternoon, Our Elementary Student Council is sponsoring a canned food drive November 7th-18th to benefit our local food pantry.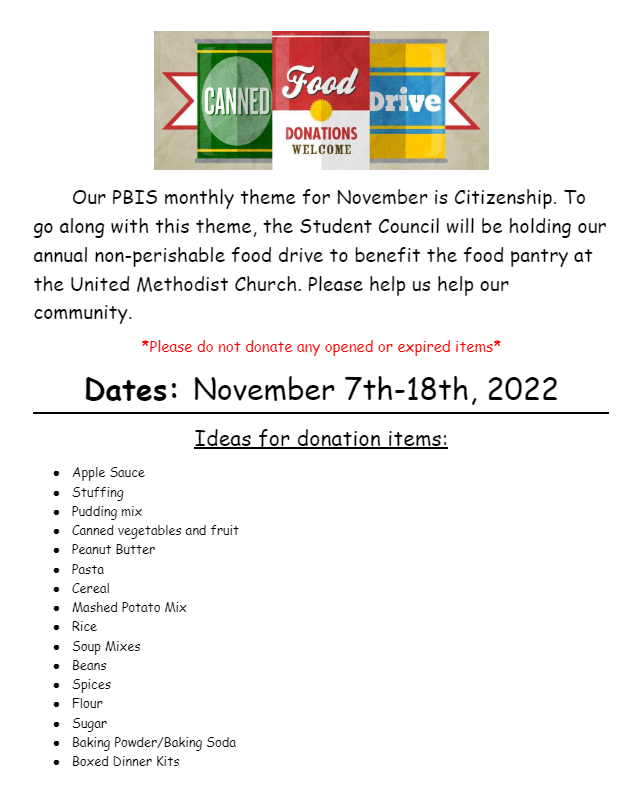 Cold weather is upon us! As we head into the colder weather, it is important to make sure that your child(ren) is dressed appropriately for the weather, as we will continue to have outdoor recess all winter. It is important that your child comes prepared with a coat, snow pants, boots, hats, and mittens each day. Please be aware that our nurse will no longer have snow apparel for students to borrow on a routine basis. If she has donated items, she will give them to students who need them. Once the nurse's donations are gone, there will not be winter apparel for students to borrow.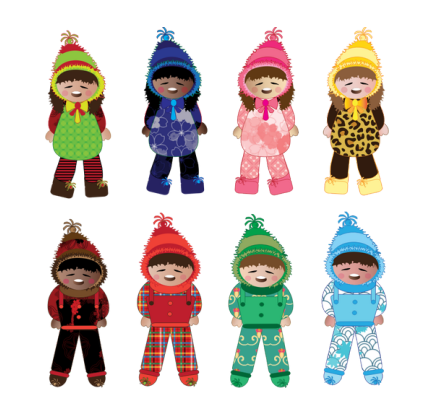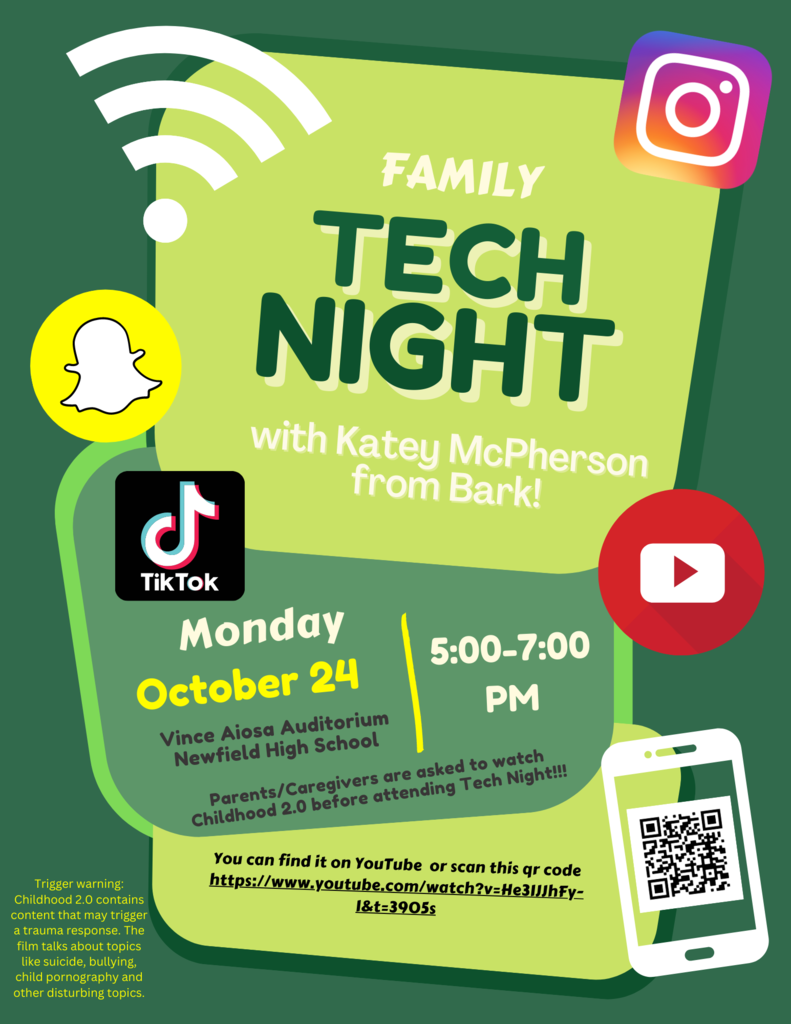 Red Ribbon Week is 10/24-10/28. Our elementary building will be celebrating Red Ribbon Spirit Week. Below is the theme for each day!


Today our students were joined by the Newfield Volunteer Fire Department to learn about Fire Prevention. A special thank you goes out to Mrs. Wall for coordinating this great event!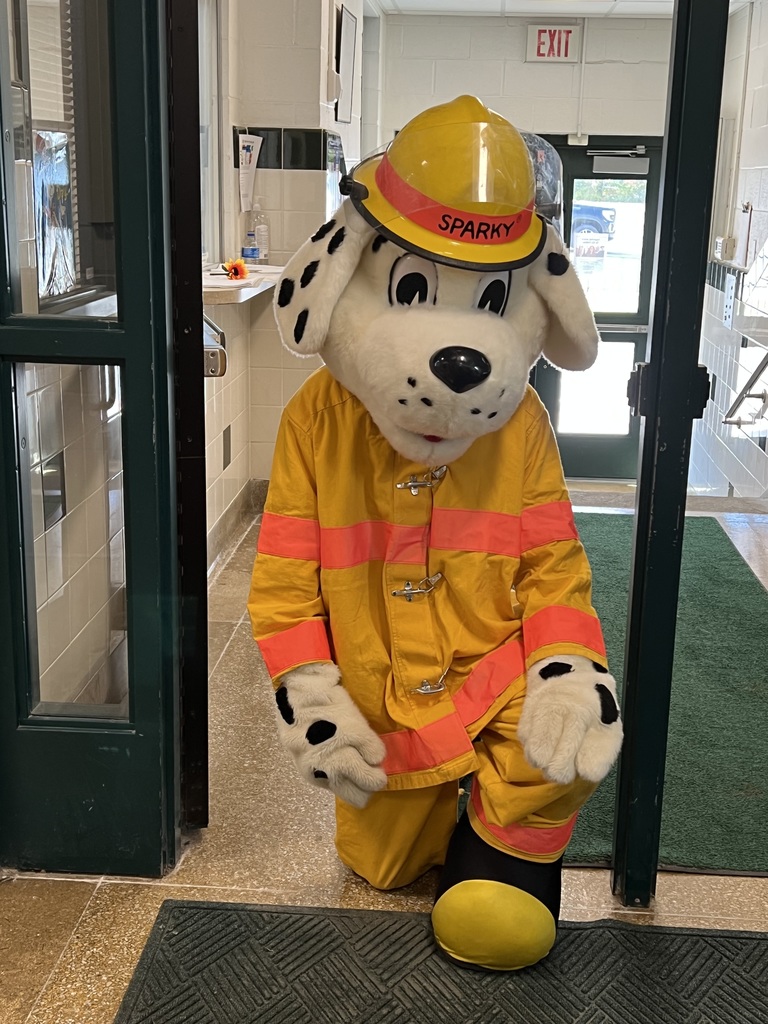 School Supply and Back Pack Giveaway Fidelis Care, CFCU Community Credit Union, Z 95.5, Ithaca Walmart, Papa Johns and William Mattar are helping kids get ready for the start of the school year with "Build Your Backpack". Join us Friday, August 19th from 4:30PM to 5:30PM at Newfield Elementary School on 247 Main St. Newfield, NY, where we'll be giving away 50 backpacks & pizza! Newfield CSD will also have additional supplies to give way as needed. Thank you to the Cayuga Radio Group for their support.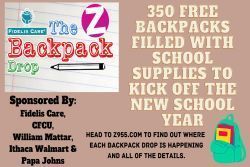 WERE HIRING: Custodian, Cleaner, Teacher Aide, Speech Language Pathologist, Elementary Teacher, Special Education Teacher Please visit our Human Resources page for more details.

WERE HIRING: Custodian Cleaner Teacher Aide Speech Language Pathologist Elementary Teacher Special Education Teacher Please visit our Human Resources page for more details.


Newfield CSD is launching a new mobile app to help students, parents, and community members know what is happening on campus from their phones. Most families use their phones as a primary means of communication, so we've created an app that is custom-built to your school for smartphones. On the app, your students, parents, and community can read the latest announcements, locate staff contact information, review upcoming events, and find important documents. The Newfield CSD app is available to download free from the Apple App Store or the Google Play store. 1. Stay up-to-date with school announcements 2. Learn about upcoming events 3. Access needed contact information quickly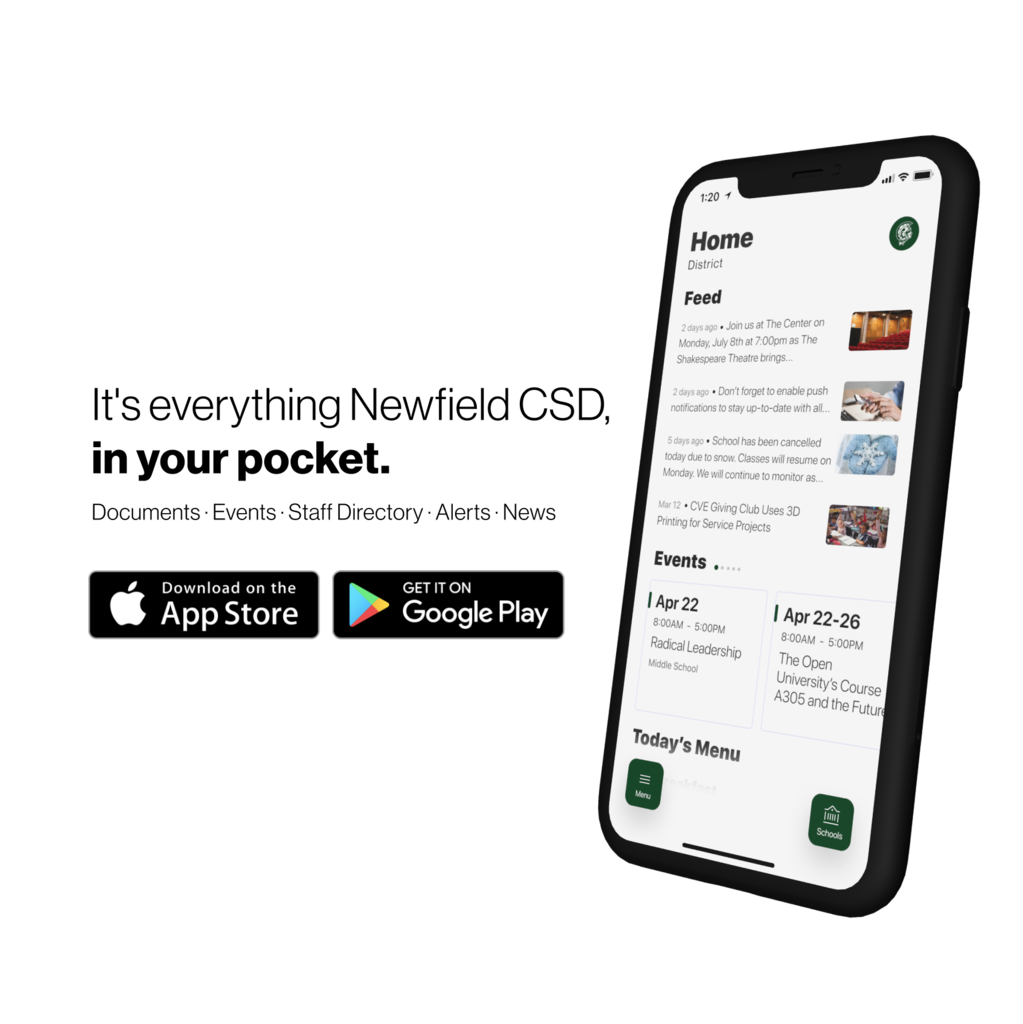 Rosie the Therapy dog can be seen in the Elementary School each day. She is a registered therapy dog through Therapy Dogs International and has been visiting and bringing joy to student since Ms. Gillette joined the district. Therapy Dogs International (TDI®) is a volunteer organization dedicated to regulating, testing and registration of therapy dogs and their volunteer handlers for the purpose of visiting nursing homes, hospitals, other institutions and wherever else therapy dogs are needed. To belong to Therapy Dogs International (TDI®) all dogs must be tested and evaluated by a Certified TDI Evaluator. A dog must be a minimum of one (1) year of age and have a sound temperament. Each dog must pass a TDI temperament evaluation for suitability to become a Therapy Dog. The test will also include the evaluation of the dog's behavior around people with the use of some type of service equipment (wheelchairs, crutches, etc.). The students and our Newfield family love Rosie and look forward to many years of hugs and kisses, wags, and smiles from our therapy dog!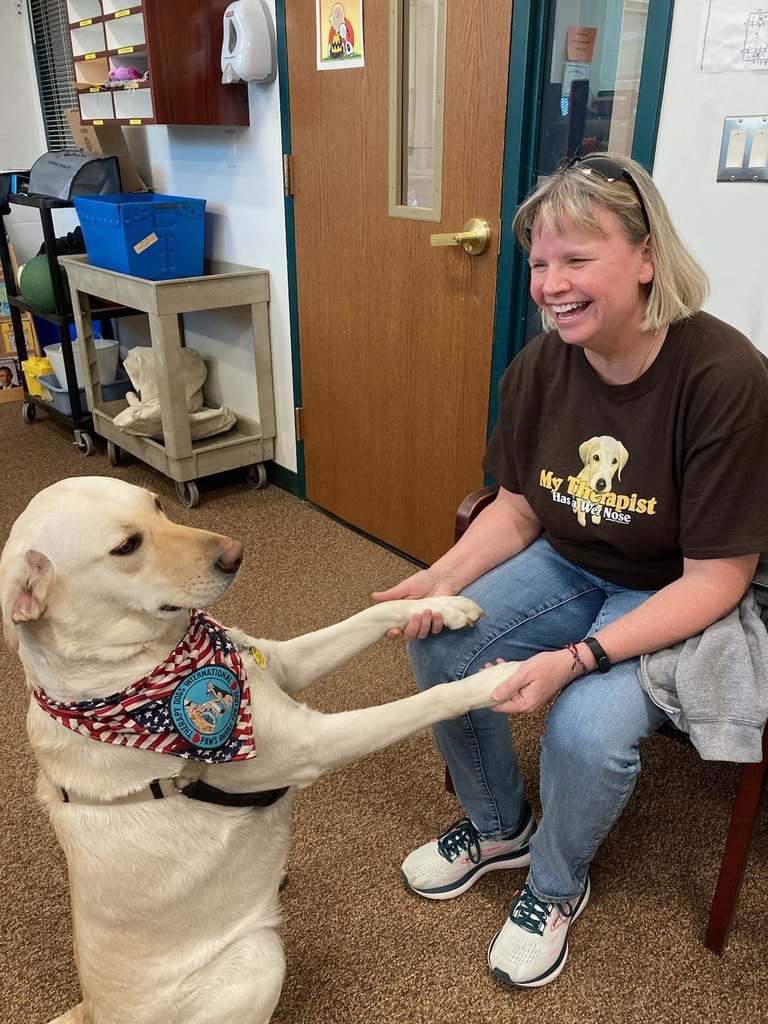 The Tompkins County Farm Bureau came to visit on May 27 and presented their Fuel Up to Play Program. Students participated in an obstacle course, received a dairy coloring book, and enjoyed some chocolate milk. The students were also able to meet the Tompkins County Dairy Court and Strawberry the calf. Did you know that there was a creamery that once stood where the Newfield Elementary School is today? Wagon loads of milk were taken from Barnes Hill and Irish Hill to be sold in Ithaca and Cayuta every day. (credit: Newfield Historical Society).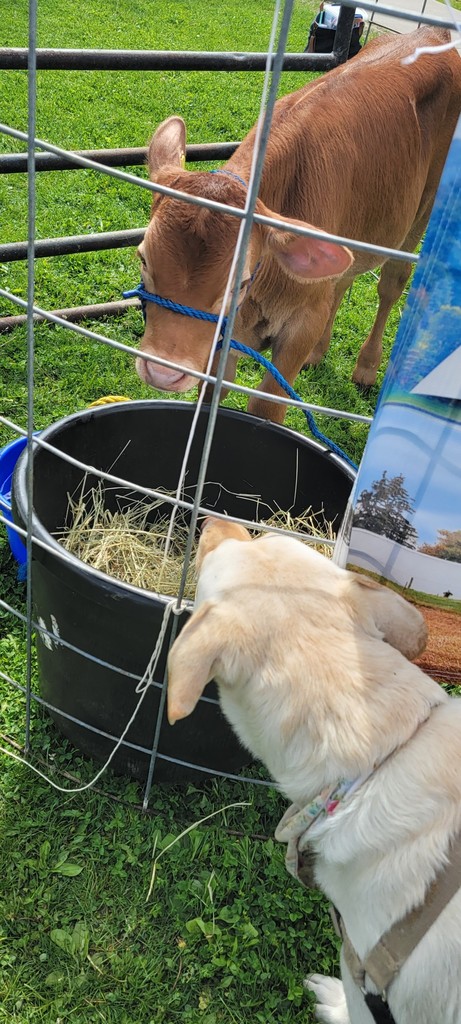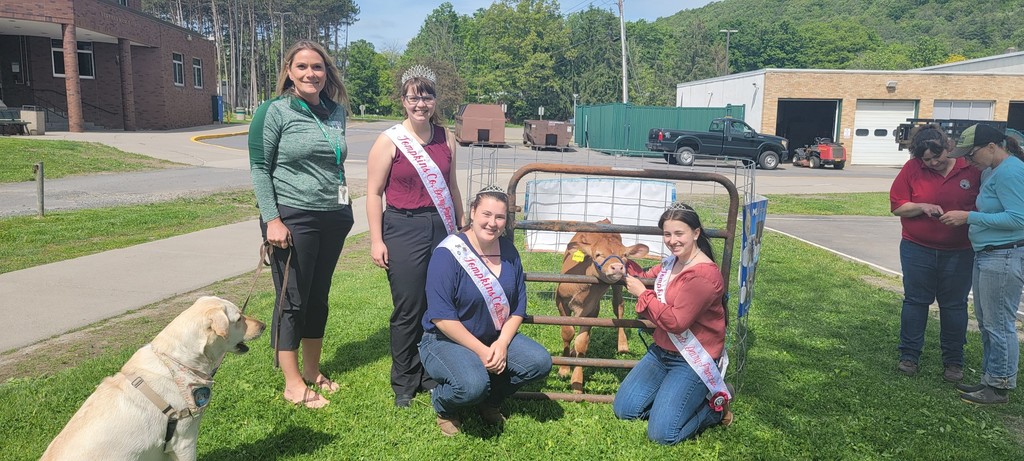 "Newfield, NY – April 12, 2022 – Newfield Central School District has been honored with the Best Communities for Music Education designation from The NAMM Foundation for its outstanding commitment to music education. Now in its 23rd year, the Best Communities for Music Education designation is awarded to districts that demonstrate outstanding achievement in efforts to provide music access and education to all students."